Thursday, May 24, 2007
from:
febraury 26, 2006
a peek into my little studio
a visit from freddy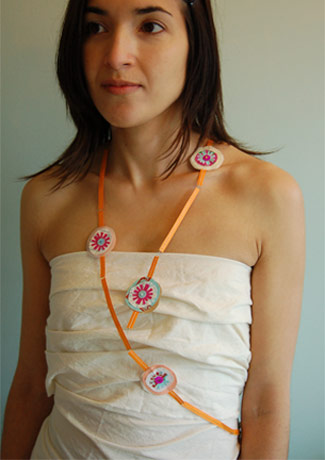 my beautiful intern fatima, modelling
jill bliss'
scrap paper project contribution.
still putting the project together...
and, me! (during the photo shoot for domino magazine)
Wednesday, May 23, 2007
from:
december 1st, 2005
TUQUE 2005: A craft sale and holiday fundraiser:
Friday December 2nd from 6 PM to 9 PM and Saturday December 3rd from 11 AM to 3 PM, Western Front Luxe ballroom (303 East 8th Avenue) Featuring fresh, new work by some of Vancouver's hottest local designers, including Propellor Design Group, Hob Snobs, Gailan Ngan, Parks & Rec, Julie Morstad, Denise Wilson, Fern Designs, Lovelydesign, Fawn Designs, Seam Rippers Craft Collective, Sonja Ahlers, Anna De Courcy, Paper and Thread, and many more... Cocktails, crafts, beats and beautiful people, don't miss out on the merriest craft sale in town!!!!
from: october 21st, 2005

-----Original Message-----

To: Alexis Mazurin
Subject: I saw you

I saw you
Riding a red bicycle
in a red rain-jacket
In the grey rain

!
from:
october 5, 2005
So this is pretty much the absolute worst time of year for me to be moving to a new studio. ugh.But last month i pretty much started realising that i really need to find myself a new work spot. and once i get an idea in my head it's difficult for me to turn back. There is more to this but perhaps shouldn't be posting all my reasons here. But it was just time to move on. I began researching mid-week, then viewing places on friday, and by tuesday i had a lease at 525 Seymour street. I struck a deal with the real estate agent with a couple of months free rent. it's really not bad investment to keep my sanity... I'm pretty thrilled - and relieved - about it.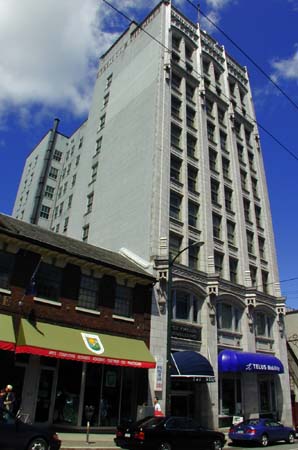 here it is - my windows face north - on the right side of the building so you can't see them here.
My father and i are fixing the new studio up right now - some minor renovations such as painting, etc. My dad is awesome for those sort of things. It is about 200 square feet, I hope to be all moved in in a couple of weeks. Do come and visit if you happen to be in the neighbourhood!
from:
september 9th, 2005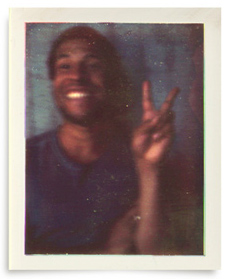 This morning, I heard news that a dear friend of mine - alexis - who i had the wonderful pleasure of producing many stories with (while working as an AP at cbc radio 3), and laughing with, brainstorming with, our desks head to head - chasing down stories with- alexis has apparantly suffered a heart attack and is now in a coma in a hospital in reno. they're saying he has a 50-50 chance to live right now. I'm really not sure what to think. Part of me is totally in shock that a wonderful, beautiful man who is only 27 years old now has had this happen to him. Part of me
knows
that he will be o.k. - if anyone would pull through this it's him - but then again, he's the last person i ever thought would have a heart attack in the first place... He is such a strong, good, guy. I just saw him last week and had the salt from his greeting kisses on my lips and my cheeks for the rest of the day.
I've been so fortunate in my life to have had the pleasure of learning with and working with so many fantastic people who have filled my life with inspiration, friendship, love, laughter and, well, joy. I feel that those who i have worked with, built things with, learned with, grown up with - they have all become very much a part of me. Today and always I send all my love to everyone of them. Please take good care of yourselves as you are loved and wanted and required in this world.
from:
august 12, 2005
take me too! note-books
made from durable vintage maps, filled with heavyweight watercolour paper!
little bits making kits
people keep asking to buy something like this. strange... i never would of thought to do it otherwise.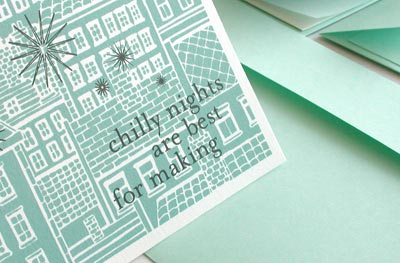 chilly nights greeting cards
some of you have already received one of these before!!!
from:
June 30th, 2005
so, from out of the randoms of my in-box, here are just a few of the
beautiful scraps
that have returned to me...
from:
what what
(this is also an animated .swf!)
from:
jeremy pruitt
from:
julie morstad
from:
marco cibola
from:
gord wiebe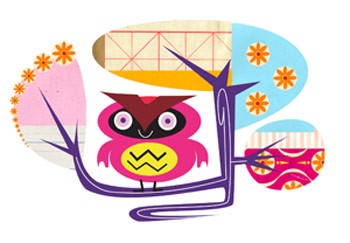 from:
ken gamage
from:
camilla engman
i've been so inspired by what people have been doing with these leftovers. I love the way that most people got more or less similar items, but they returned them with their own 'flavour' so that they are all so different and unique. It's been more then i ever expected... i'm so happy that people really got into this... sigh!
note... its really difficult for me to refrain from just posting dozens and dozens of these scraps!!!
from: June 30, 2005

sometimes,
I honestly know that i have the most wonderful customers in the world!!!

thank-you, customers!!!
from:
may 8th, 2005
from:
may 6th, 2005
i've been collecting lines as requested by the people putting together some book about, well, lines. Been scanning them in the past few days but I have a few more in mind but i have to find them hidden amongst all my boxes of paper crap. So here are a few of my line collection.
from:
april 29, 2005
From: April 28, 2005
today, i am having troubles getting started. There are several dozen minor projects i have to get done, but can't seem to get started. Perhaps it is partly because of the warm weather. Perhaps it is this messy desk. Perhaps it has something to do with the disshevelled state i find myself in these days...

sigh.

Ever have those days where you can't really stand being with yourself?
from:
april 20, 2005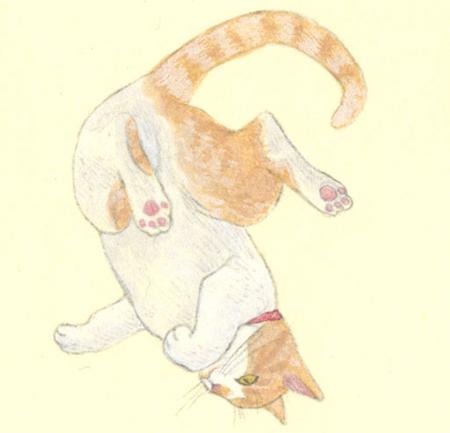 I was feeling quite pathetic tonight until i was cheered greatly by friends
kozy + dan
sending me a little peek from one of their latest paintings. recognize anyone? such as my little pinky cat elliot! oh isn't he lovely. just look at those little pink toes! I feel like such a proud mama. perhaps i should print myself out a copy and carry it around in my purse! (i dont really have a purse, but i do have a shoulder-bag. perhaps that will even do.)
yey!
from:
april 6th, 2005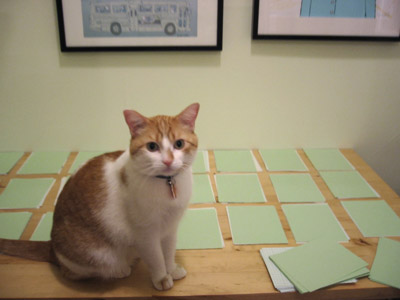 elliot loves to help.
- - - - - - - - - - -
it is unfortunate to have a career in the 'paper-arts' when you have 2 ultra-affectionate kitties hanging about. What is it about kitties and papers? why do the kitties and me share the same interests? anyways, when i sort book pages it is always a challenge. a challenge of patience, skill, and wit!
today, i got back in the flow of things! workwise at least. I was expecting a delivery of paper supplies sometime today, so I couldn't sleep properly after i got up for my traditional 9 am pee. I lied in bed desperately trying to fall asleep, the delivery on my brain, jumping at every sound coming from the hall, until about 10.30 i finally got up. I then worked buck all day until about 5 o'clock when my dad dropped by and i realised that maybe i should consider brushing my teeth and putting on some underwear. However, my dad lives off on his own planet most of the time (a planet comprised of bicycles, tea, left-overs, and chi gong with a little sawdust on top), so he didnt seem to notice my stinky dishevelled state anyways.
oh! i went the whole day without ever leaving the house. isn't that grand! and i didnt even notice until now.
lovely!
from: April 1st, 2005

I'm sitting, staring at this. I'm listening to stars and singing away to myself and to my orange boyfriend. he adores my singing - even if no one else in the world does. If anyone out there requires some unconditional adoration, i strongly suggest picking up a kitty at the local SPCA. Outside, it is grey. I have yet to pinpoint where this day will take me. i am groggy.
So last night I decided to stop fighting my urges to conform to the norm. I stayed up as long as i wanted without consideration of what the common folk do. I cut pages til 2, I bound books til 4. I had my dinner at 4:30, cut more pages, did some computer work and emailing, updated the scrap list, and worked on some contract work a bit. by 6:30 i began to feel a bit weary, but i briefly considered staying up til 8 so i could greet a grumpy charlie with a hot tea and some cheer. good morning, dear!

This 'morning" i woke when i felt like it: 2 pm, without the guilt. Now i will have the bath. good morning!
from:
march 27, 2005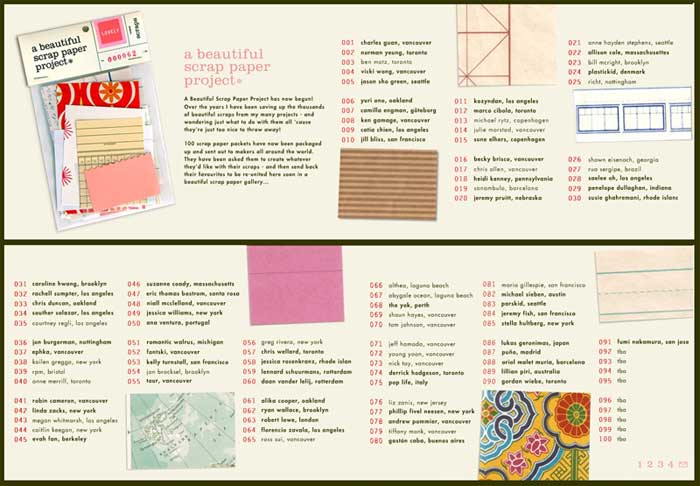 Today I finished up putting a splash site together for the
beautiful scrap paper project.
I built all these little buttons to link up everyone who is taking part in this project. I'm feeling a combination of overwhelmed accomplishment as keeping track of 100 different people's shit can be a brilliant example of a real-life mind boggle at times. there are a lot of people involved so i hope my brain won't expire before everything is all done.
Also my goal of having about the same amount of girls and boys has been going well- i havent counted but i think that the group is about equal in gender. it annoys me all the time to hear boys bitching that "there are no girls who are good" or "there are no girls on the internet" or "girls suck" or whatever just because they can't see past the end of their own noses... or er... sticks.
from: march 27, 2005

When i meet new people and they ask me what i do i still dont know what the correct response is.

so.. what do you do?
i just do my own thing...
oh, so you freelance.
well, no not really...
yeah so you freelance.
yeah, um, ok.
from:
february 20, 2005
To understand the forest, you must first meet the trees. My new
Beautiful Conifers of Canada poster
not only looks lovely on any wall, it is educational too! What more could the aesthetically-based arborist (er... nerd) in us all desire?
from: January 18, 2005

Hello,
My name is Abygale Ocean. I am almost 6. I want to work on your scrap paper project. My brain is full of imagination. Can I please?
Love, Aby O
from:
January 16, 2005
Last month i began sending out these packets* to friends all over. I'm hoping that of the 100 i will get back stuff from half. we'll see. So far ive sent out about 30, only 70 more to go!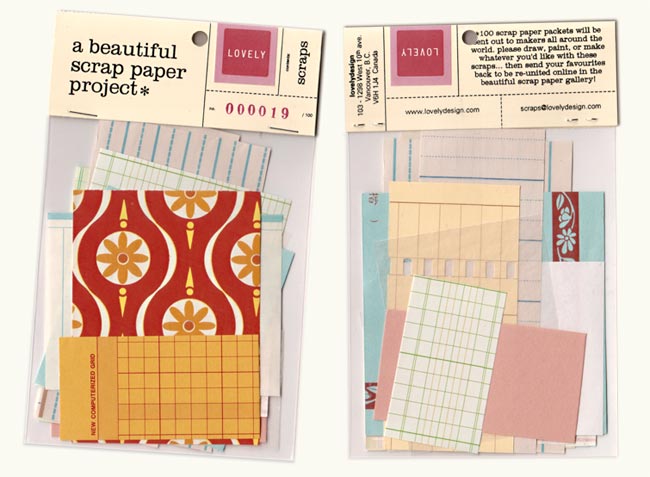 *100 scrap paper packets will be sent out to makers all around the world. please draw, paint, or make whatever you'd like with these scraps... then send your favourites back to be re-united online in the beautiful scrap paper gallery!
from: November 29th, 2004

Friday December 3rd from 6 PM to 9 PM and Saturday December 4th from 11 AM to 3 PM at the Luxe ballroom (303 East 8th Avenue). Featuring fresh, new work by some of Vancouver's hottest local designers, including Propellor Design Group, Hob Snobs, Gailan Ngan, Julie Morstad, Denise Wilson, Fern Designs, Lovelydesign, Fawn Designs, Seam Rippers Craft Collective, Sonja Ahlers, Anna De Courcy, and Paper and Thread. Cocktails, crafts, beats and beautiful people, don't miss out on the merriest craft sale in town!!!!!
from:
November 18, 2004
The Northern Wheatear is fairly easy to identify with its thin bill, active habits and diagnostic rump and tail pattern.identification tips:
- Length: 5.5 inches
- Thin bill
- White supercilium
- Dark legs
- White rump and base of tail
- Tip of tail black
- Wings black
- Forages actively on the ground in open habitats
- North American range restricted to parts of Alaska and Yukon - casual stray to rest of Canada
adult male:
- Black mask
- Variably buffy underparts
- Gray upperparts
female and immature:
- Plumage similar to adult male but duller, browner and lacks black mask.
from: October 22, 2004

I want the hummingbirds, the dancing bears
Sweetest dreams of you
I Look into the stars
I Look into the moon

In all this talk of time
Talk is fine
But I don't want to stay around
Why can't we pantomime, just close our eyes
And sleep sweet dreams
Me and you with wings on our feet...
from:
October 3rd, 2004
from: October 2nd, 2004

there's so many things i want to do, i don't know why i have this constant personality pause before i can ever begin?

It's been a busy past month or so yet i possess this constant nag inside that i should (i really should) be working much more than i have been. Working alone... i think... is starting to wear on me. It's fantastic not having to deal with idiot colleagues, egotistical yet undertalented males, and office politics (amen). But a year of solid alone time chatting it up to my only co-workers the cats is making me mental. I realised this much so when charlie worked from home on thursday and it was the most productive day i've had in weeks, simply because there was someone else there to shoot the shit with and keep the voices in my brain down to a minimum while i made. ugh. I've made it a goal to get out for lunch or tea with someone at least once a week. oh, but it's so much effort....

So i was looking at studio spaces for a while and receiving the adreneline that always comes with a big purchase - but then i had the brainwave that maybe i should hold off and put my extra money into new product now that christmas is coming. oh and christmas is coming. and i feel quite certain that unless i get off my ass in a very big way, i will never be ready. i have so much to do yet need someone to kick me in the ass to get moving. somebody find me a project manager / scheduler / whip mongerer!

In other news, this past month i began selling to retail shops for the first time (other than some vancouver locations). I haven't approached any retailers myself yet but merely responded and sent catalogues and terms of sale to the retailers who have send inquiries to me over the past few years. I've been filling these orders and so far these shops havemy stuff: factory 37 (london), spring (brooklyn), A|A Bookstore + Design Center (philadelphia), ferdinand (portland, maine), composition (denver), cut+paste (nyc), r a y e (houston),nucleus gallery (los angeles), and of course inform (vancouver).

I am pleased to have the journey books be part of the speaker goodie bags for the blue sky conference: canadian perspectives which is happening in winnipeg this month. I also received a (somewhat odd) email from the amsterdam-based design team who produce the KLM in-flight magazine, "Holland Herald". Apparantly, they want to put the address file in their upcoming issue on WORK. so if you happen to fly KLM in the next season, please pick one up for me??

and on and on.
from: September 1st, 2004

i've been considering leasing a small studio space, and now i've booked an appointment to view some tommorow at 10. I'm nervous! I somehow feel like getting an office would be equivilant to losing the last shreds of my girlhood. which im desperately trying to keep intact ever since i developed hips at around 22. ugh.

i have these many anti-goals which constantly nag in the back of my brain - such as getting my driver's license - which i desperately attempt to forget. i wonder if i can live my whole life without ever driving. such effort! no thanks!

but im still still scared of the studio space!
from:
August 1st, 2004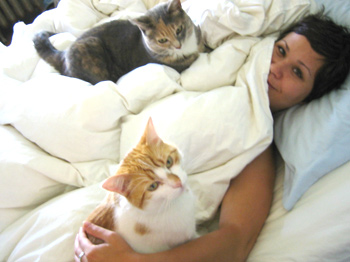 note: elliot has the best cat face-smile ever!
from:
July 23, 2004
from
July 4th, 2004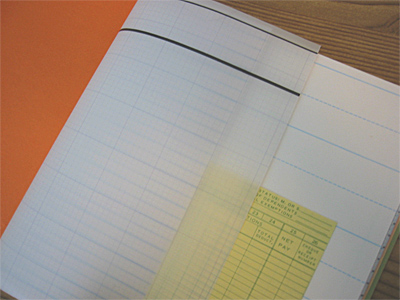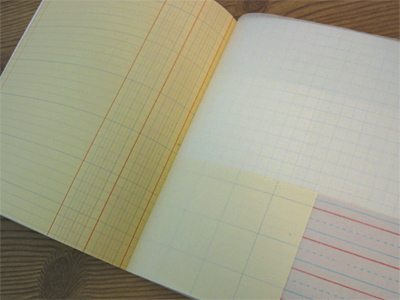 from June 5, 2004

I've been lucky to be surrounded in life by these fantastic women who just do whatever they dream to do and inspire me everyday. so today i send much love out to Julie, Alexa, Jude, Kelsey, Mia, Vicki, Kim, and so many more that i can't even recall right now in my sleepy eyes and pyjama clad body. XOXOX!
from
April 16, 2004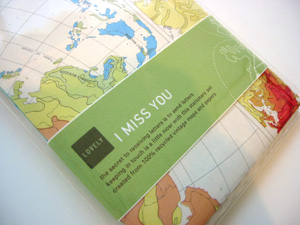 i miss you letter set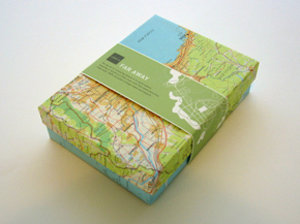 + far away mail box set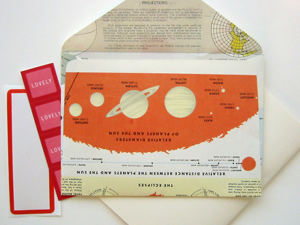 created from vintage maps and recycled papers.
been absolutely
swamped
with work this week. need help. HELP
from
March 7, 2004
a lovely online shop!
this online shop been quite some time in the making. it is still in the midst of being constructed, but as i was becoming rather impatient i altered it a bit and left out an entire section (process) to be launched at a later date.
please do take a look and send feedback, i really would appreciate it!
from
January 14, 2004
from
January 14, 2004
mark soo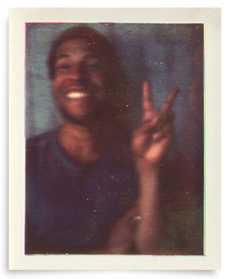 alexis mazurin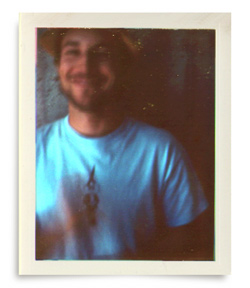 mike swaney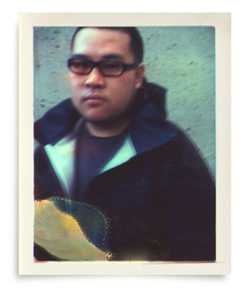 joshua pong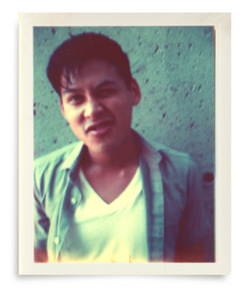 freddy ouano
ahmed khalil
here are six - of many - boys i love.
last summer i started to take portraits of my guy friends who i love the most. i wanted to capture a bit of these times in my life as i find myself most days to feel incredible lucky to be surrounded by those who both inspire and make me laugh like an ass. a fantastic combination!
All portraits were shot with an elderly polaroid land camera at the same location - a concrete wall outside of the cbc in vancouver - over a span of several months. Originally, i had in mind to put some small online photographic project together with these boys, but it never evolved into anything.